Montana Whitetails, a premier fully licensed & insured big game hunting outfitter now offers a 14 day Montana sportsman's vacation hunt package. Experience 2 weeks for the Western Triple Crown guided hunting trip for trophy elk, whitetail deer, and antelope plus world class trout fishing from one of our beautiful, luxurious hunting Lodges in majestic Big Sky Country. You'll be surrounded by 3 truly breath taking mountain ranges, river's full of wild trout, lush irrigated alfalfa and river bottom lands, and plenty of private properties loaded with Montana's prized big game. A truly exhilarating, relaxed fun filled outdoor recreational experience is waiting for you!
These are fully guided hunts with your own licensed guide and cook for a catered, all inclusive sportsman's dream vacation! This is a Western big game hunting package that will have you experience some of the finest trophy hunting and trout fishing in the world. Big Sky Country is truly a sportsman's paradise where dreams do come true for sportsman every year. We can offer that true outdoor vacation experience for you through our first class hunting and fishing lodge along with thousands of acres of managed private lands surrounded by irrigated alfalfa and grain fields loaded with wild game. You will have access to several privately own and managed ranches for hunting trophy class elk, whitetail deer, antelope and fishing opportunities on the Yellowstone River and Shield's River.
Our first class hunting and fishing lodge here in Southwestern Montana will get you into the heart of fabulous big game hunting and world class trout fishing. Our professional, licensed guides will make sure you have the trip of a lifetime. The ranch accommodates clients focused on a peaceful, relaxing environment catered to offer you a quality vacation and successful hunting experience. Business professionals have access to internet and phone services if they choose during their stay. If you need anything to make your trip more enjoyable, please ask us and we'll try to accommodate your special requests.
Sportsman's Vacation Package:
This hunt starts you on the open plains and rolling prairie to go after trophy antelope over irrigated alfalfa and grain during your first week of your two week vacation. After tagging your antelope buck sit back, relax, and bend a ultra-light or fly rod on some hungry wild trout in these cold, clear blue ribbon trout waters that flow through our managed private properties right here in the beautiful Rocky Mountains of Southwestern Montana.
Your second week starts you hunting the opening week of elk and deer season where you get first crack at some of the big trophy bull elk and whitetail deer that call our private lands home. Bow hunting only river bottom archery hunting areas or rifle hunting our creek drainage's and large agricultural fields that are loaded with deer assures you opportunities at exceptional, fully mature animals that are the result of our large managed properties. Elk hunting in Park County Montana is the hottest elk hunt in the state right now with extremely high elk numbers with quality bulls that roam our low land river bottom and mountain properties. These hunts have a high success rate, enjoyable atmosphere, and world class lodging accommodations to return you to each night for a true sportsman's vacation like atmosphere.
When planning your trip, elk and deer licenses must be drawn in the general license draw. Antelope licenses must also be applied for and drawn. The 900-20 statewide archery only license is for archery only hunting during late August and September. Our rifle antelope hunters must apply and draw a license. We are located in HD 338-20 for our rifle hunts. Plan ahead and purchase preference points for elk/deer, and bonus points for antelope to increase your chances in the draw.
LET YOUR DREAMS BEGIN...! Call for availability and get your sportsman's vacation started now.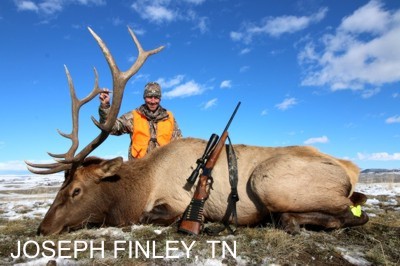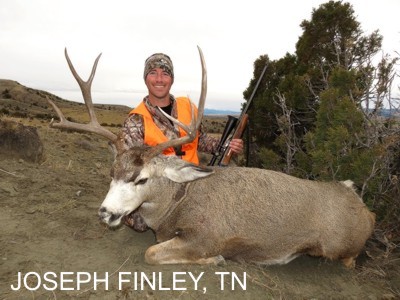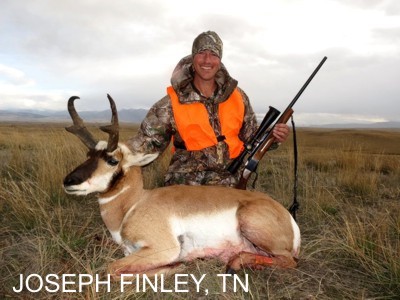 Triple Crown Package Rates
---
14 Day Sportsman's Vacation Western Triple Crown: $19,995.00.
Elk, Whitetail Deer, Antelope, and fantastic Trout fishing. All inclusive. (1st week Antelope & Trout Fishing, 2nd week Elk & Whitetail Deer Hunt the opening week of that season). Arrive Saturday, depart Saturday of second week, hunt 13 full days.
GRATUITIES GREATLY APPRECIATED:
Gratuities are greatly appreciated by the guides and cook as this is a significant portion of their income. This is a reflection to them of a job well done. An average guide tip is typically 15-20% of the cost of the hunt. If you feel that your guide exceeded expectations, that will often be rewarded by exceeding 20%.